East End Helicopter, LLC is a locally owned and operated company. We can provide a large coverage area with rapid response or scheduled services on a 24/7 basis with locally dispatched helicopters, mission trained commercial pilots, and a fast 135 MPH cruise speed.
We utilize affordable and well-maintained turbine helicopters, flown by skilled, experienced, and professional commercial pilots. East End Helicopter, LLC will provide safe, efficient and effective rotorcraft fight services to enhance your business needs, growth potential, or to satisfy personal adventure, reward and achievement goals and dreams.
Keeping in mind we are based out of the east end of Long Island we are sensitive and pro active about the concerns of our neighbors. At East End Helicopter, LLC we will always fly neighborly.
East End Helicopters is utilizing a fleet of Bell Helicopters with an industry leading record of safety and reliability to allow for affordable and reliable helicopter service. We are providing our customers and the community with an opportunity to utilize helicopter services to compliment and enhance their business plans, provide growth opportunities throughout the community, and satisfy personal adventure plans and activities.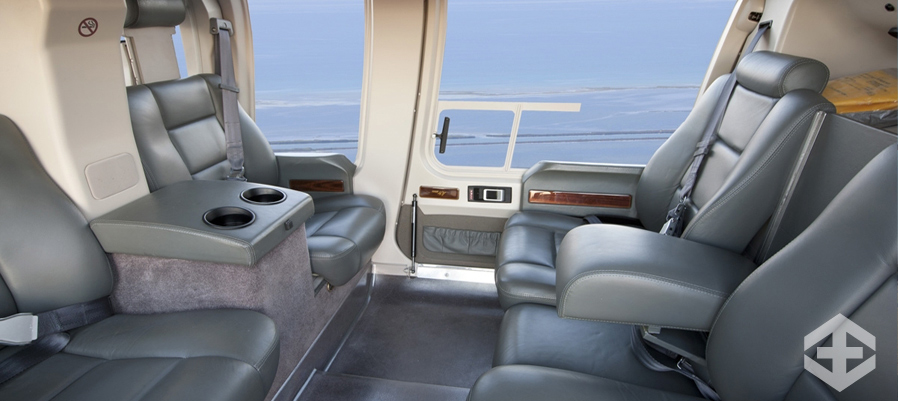 We maintain safety as our #1 priority and operational assignment
We will provide the high availability, flexibility, feasibility, and unquestioned safety that customers demand and expect from a professional aviation provider. We conduct out services with the highest level of customer service focus, while NEVER compromising SAFETY for results oriented goals or unrealistic mission requests.
East End Helicopter, LLC employs only highly qualified and trained FAA Commercial Helicopter Pilots. Each pilot undergoes advanced and mission specific training in each of the areas of service offered by East End Helicopter, LLC. Additionally, each crew member undergoes constant and recurrent training and flight checks to insure a superior level of competency and professionalism in all aspects of operation.
East End Helicopters, LLC is a fully insured company.